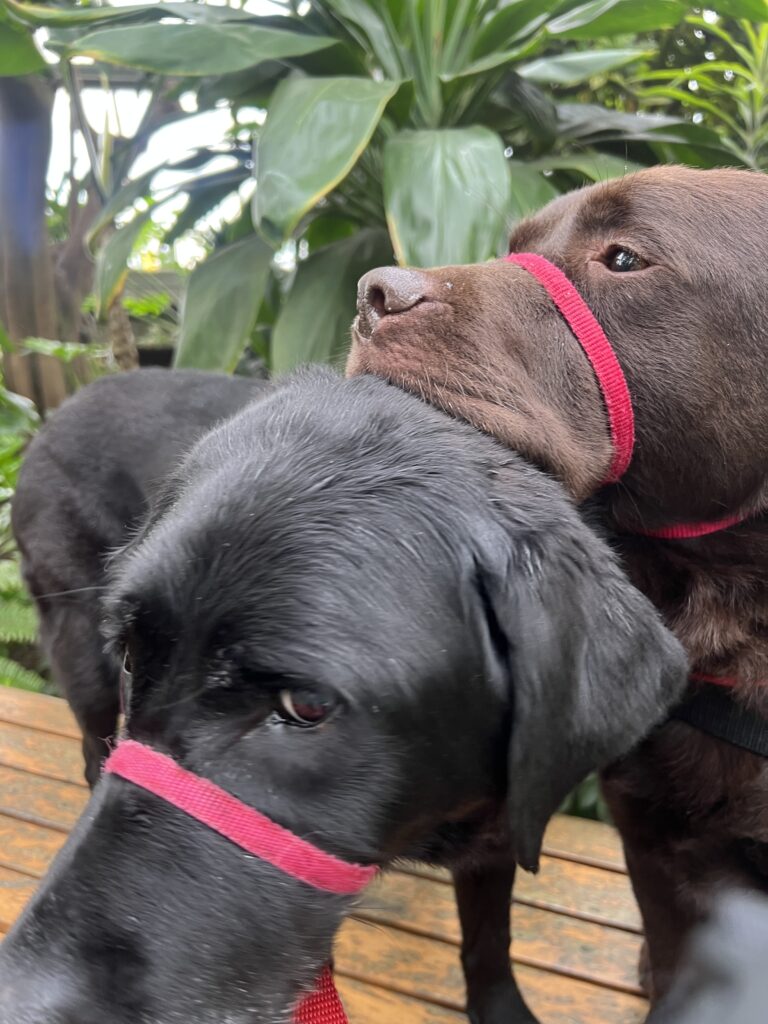 Hello, Everyone! Saint and Dusty here.
When you think of Ontario, Canada, your first thought might not be of a jungle. But that's exactly what we found during our stay in Thunder Bay, Ontario. On Sunday, August 14, 2022, we went to the Centennial Botanical Conservatory. The conservatory was a project by the Fort William Parks Board. It opened in 1967 and is a legacy to the citizens of Thunder Bay. It is open year round. It must feel amazing to step into the jungle setting in the middle of winter.
We went on a quiet, rainy Sunday. We were the only people inside. We took our time, checked out everything, took lots of photos. Because of COVID, the cactus house wing was closed—people would be packed in awfully close. But we could see in.
Mummy let us climb up on a couple of benches along the way. You can get tired walking through a jungle. The benches are very thoughtfully placed to encourage people to sit, enjoy, meditate. The plants are labeled so that people can learn. They really must like it in the conservatory—some of them are really, really tall.
In the summer, the outside grounds are also very lovely, filled with gardens and bee hives. Even though it was rainy, we truly enjoyed strolling around. It was so peaceful.
We are including a photo of us, a closeup of us on a bench. Dusty really likes to rest her head on Saint. And Saint, being a good big sister, lets her.
Sometimes we hear people saying, "It's a jungle out there." We wonder if they're talking about the Centennial Botanical Conservatory in Thunder Bay?
Until next time. Take care. Be well. Hugs and wags.
Saint and Dusty