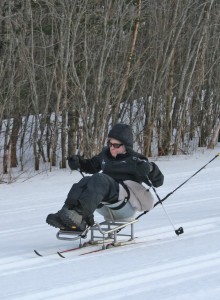 Jacqui "Dr. J" Lowman is the founder and president of BEYOND LIMITS: Awaken Your Potential. A doctor of communication, Dr. J's life ambition is to teach.  A professor of professional communication at the university level, she pushes all people to reach their fullest potentials. Another defining feature of Dr. J  is the teaching that she does outside the classroom. She learned to view challenges as opportunities and refuses to accept the word "CAN'T."  Jacqui's father, Jack Lowman, had a lasting effect on her, even from a young age.  It is he who filled Jacqui with many of the philosophies that guide her to this day.  
Along the way, she realized that many who face challenges have not been as determined as she: they've listened to the negative voices, put bars on their insides and are afraid to step outside their comfort zones. So, Jacqui advocates through her teaching and living. Her philosophy that with teamwork, creativity, persistence, faith, love—and a bit of luck—nothing is impossible led her to start BEYOND LIMITS. 
Through her life's journey, Jacqui became a traveler.  She earned a doctorate in mass communication from Michigan State University.  She backpacked through Europe, and has summited the northern- and southern-most peaks of the Appalachian Trail. 
With BEYOND LIMITS' vision in mind, Jacqui travels frequently. In 2015, Jacqui, Saint and a few others climbed Mount Katahdin, testing her limits once again. Jacqui pursued another recreation adventure in 2017 when she hiked parts of the Appalachian Trail. She went back to her roots as she traveled across the country to Utah, where her father was from, in 2019. During her journey across the States, Jacqui discovered accessibility issues and successes. Jacqui traveled back home through Canada, where she discovered more accessibility challenges, as always, educating those around her.
Of all the memories made, Jacqui firmly believes that the people she has met on her journeys are what define BEYOND LIMITS and give it meaning.  While the opportunities have been amazing, the connections she built with people along the way have truly proven that there is no limit when it comes to the power of a shared purpose or cause.  Everybody has a story.  
Jacqui's next phase is to take her lifelong experience and to use it to help create opportunities—through action or information–for people who feel limited: to help all people Awaken Their Potential.