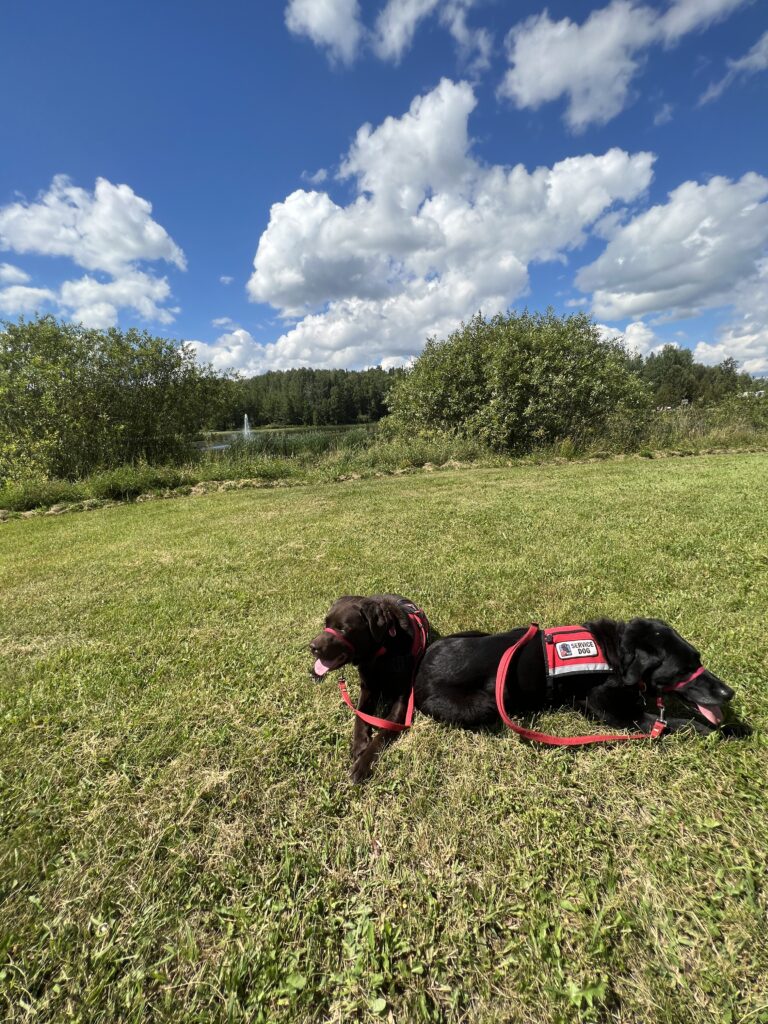 Hello Everyone! Saint and Dusty here.
When people ask us how we decide to stay where we do on our trips, we explain that the answer is simple. We need to stay in a hotel that is wheelchair accessible. The vast majority of hotels still are not. That always kind of shocks people when we tell them. There's a lot that goes into accessibility. We won't go into the details here. But if you would like to learn more, we are happy to share.
If you're going through a less populated area, you are going to have fewer options. So those days of driving were longer, since we needed to get to the next stop that was wheelchair accessible. That's how we wound up making a reservation for the Microtel in Kirkland Lake, Ontario, for 8/15/2022-8/17/2022. We knew that there was a lake in Kirkland Lake (hence the name). But that was about it.
Kirkland Lake was a wonderful surprise. The lake attracts people to fish and do water sports—none of which we do. But there were other fantastic features. Kirkland Lake is a lovely little city. It's immaculate. Within a short roll of our hotel is an amazing monument to labor (mining), beautifully landscaped.
The people who work at the hotel could not have been nicer. They were very, very interested in what we do and in service dogs in general. This was a great teaching opportunity.
Mummy asked the staff if there were a nice park where she could take us. That's how we found Kinross Pond.
Kinross Pond is a treasure. It's a few blocks off the main street, which is the Trans Canada Highway. But those few blocks take you to another world. The pond has a fountain in the middle. It is surrounded by marsh grasses. There is a paved loop around the pond. There are inviting benches periodically so that people can rest and contemplate. There are markers every so often around the loop that give you the history of Kirkland Lake and tell you about some of its significant residents and events.
When we went, it was lunchtime. So we saw a small cross-section of the community. There were people who seemed to be taking a break from work. There were children on the playground. There was a family having a picnic. There was a very elderly man having his daily constitutional. Boy, was he moving! Several people brought their dogs there.
Here's a photo of us relaxing by the pond. It was pretty warm that day, as you can tell. Behind us, in the distance, you can see the fountain in the pond. This truly was an unexpected gem.
Until next time. Take care. Be well. Hugs and wags.
Saint and Dusty