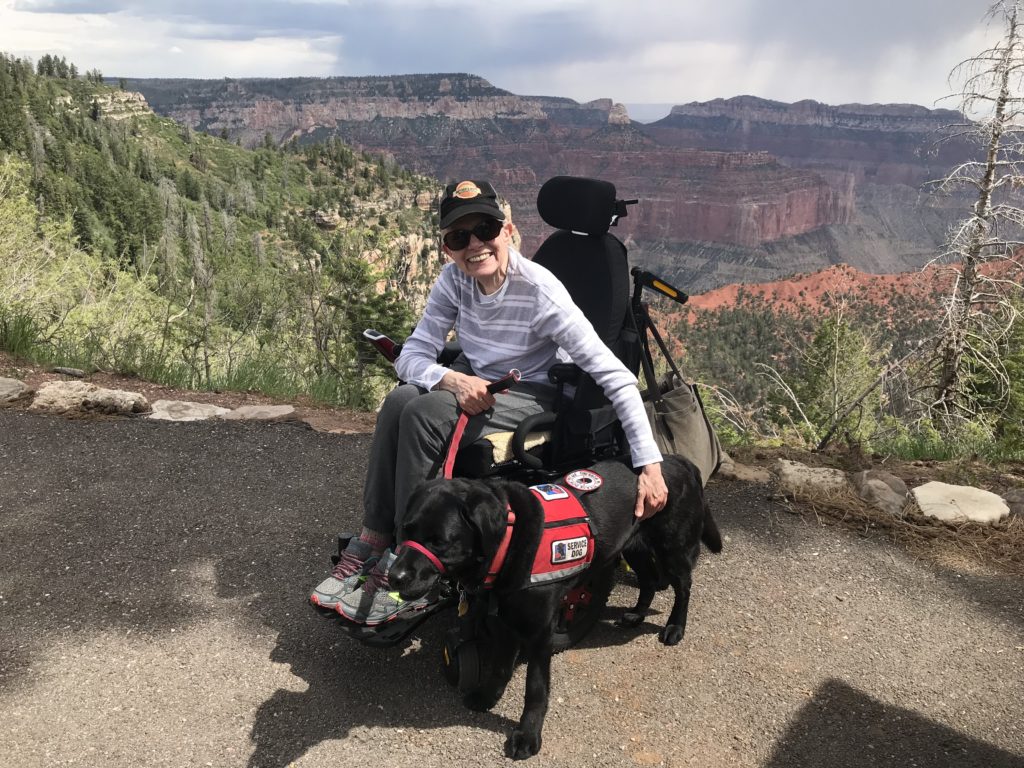 Hello, Everyone. Saint here! Mummy reminded me that it was time to check back in with you all.
We have been seeing so many wonderful things. I would have to write books to tell you everything. But I will try to give you a few highlights, at least.
We came to Cedar City, Utah, on Saturday, from Wyoming. We drove through mountains, so the road was really curvy. I sure am glad that Mummy is such a good driver.
We got to the hotel and got settled. We wanted to get some rest for our big day on Sunday.
On Sunday, we went to the North Rim of the Grand Canyon. It is much less traveled than the South Rim. Mummy said that she has always preferred that side. It is several thousand feet higher than the South Rim. So it is not open in the winter. We got some amazing views. We even drove around Cape Royal and Point Imperial.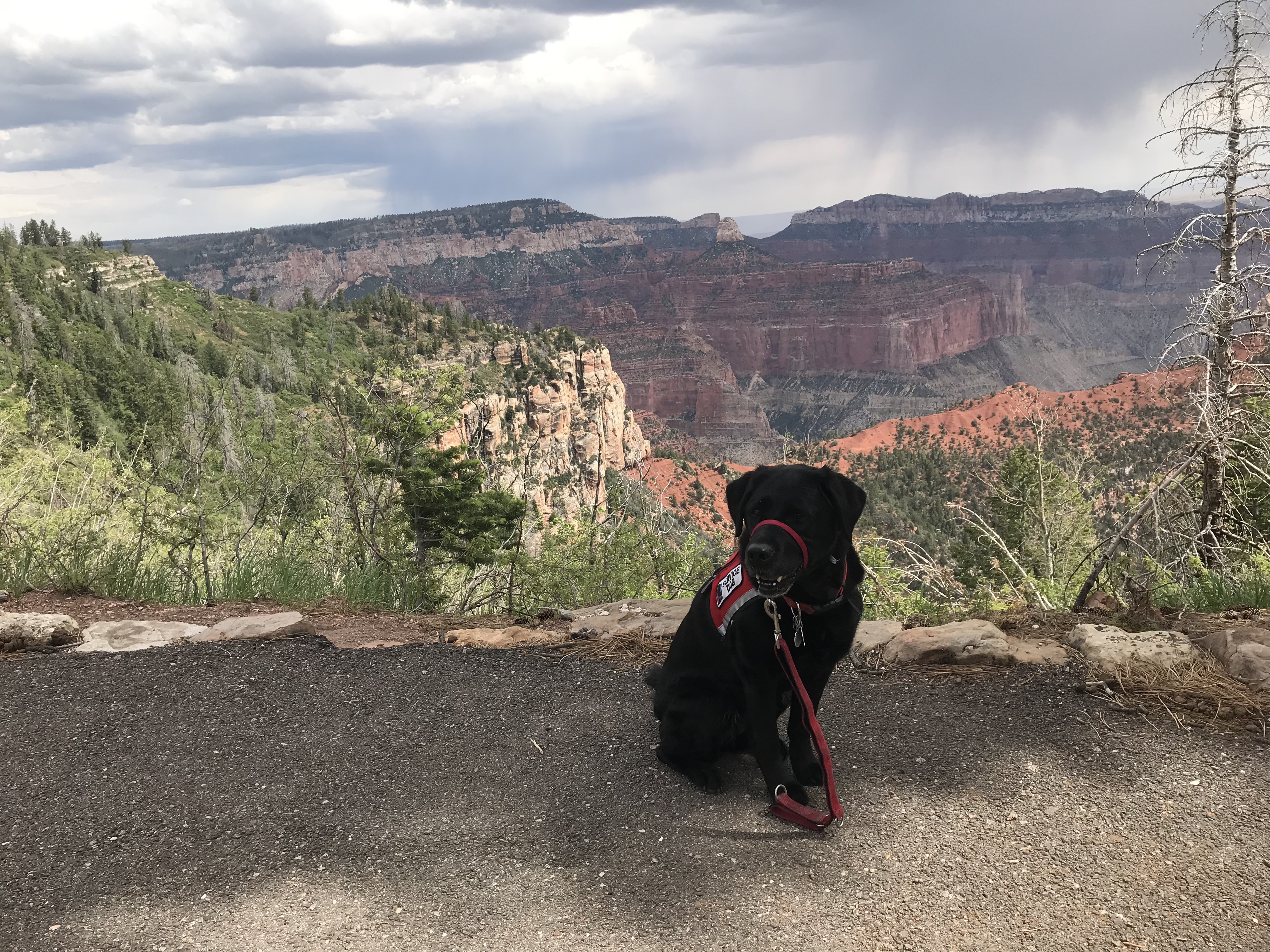 On Monday, we took Miracle in for a spa treatment. We have put lots and lots of miles on her and she needed some TLC.
Then we called the sexton and met him at the cemetery. Mummy had wanted to see her daddy's grave—my grampa—for so many years. I never met him but there was such a feeling of peace there. I lay right down by his grave. Mummy gave me a big hug. She said that Grampa would have been crazy about me.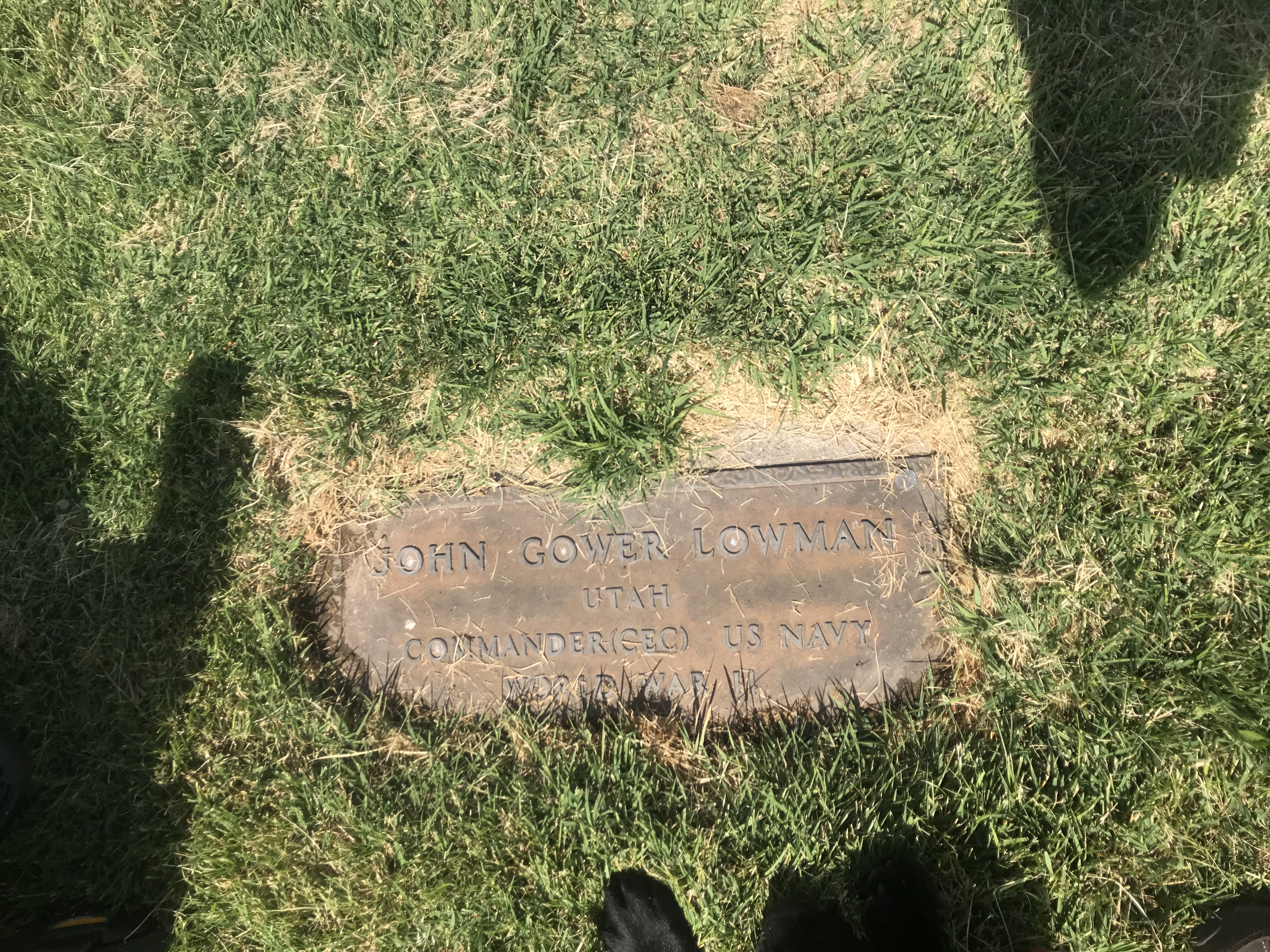 Tuesday was our last full day with Cedar City as a base. We wanted to really explore. We took Utah State Route 12, a Scenic Byway designated an All-American Road. We went by Bryce Canyon National Park, Grand Staircase Escalante National Monument and Capital Reef National Park.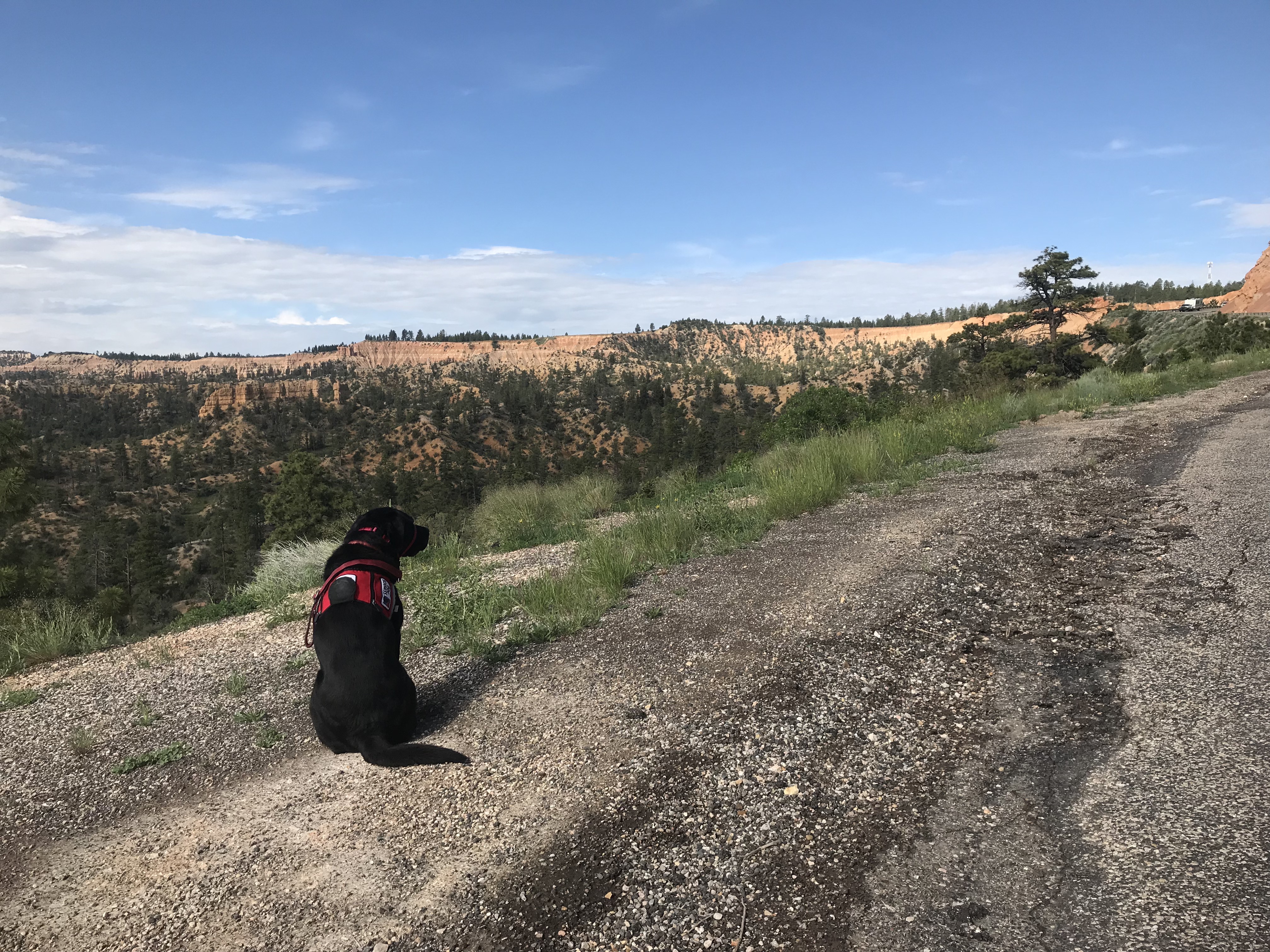 And on our way back to Cedar City, we went by the boyhood home of Butch Cassidy. Can you believe it!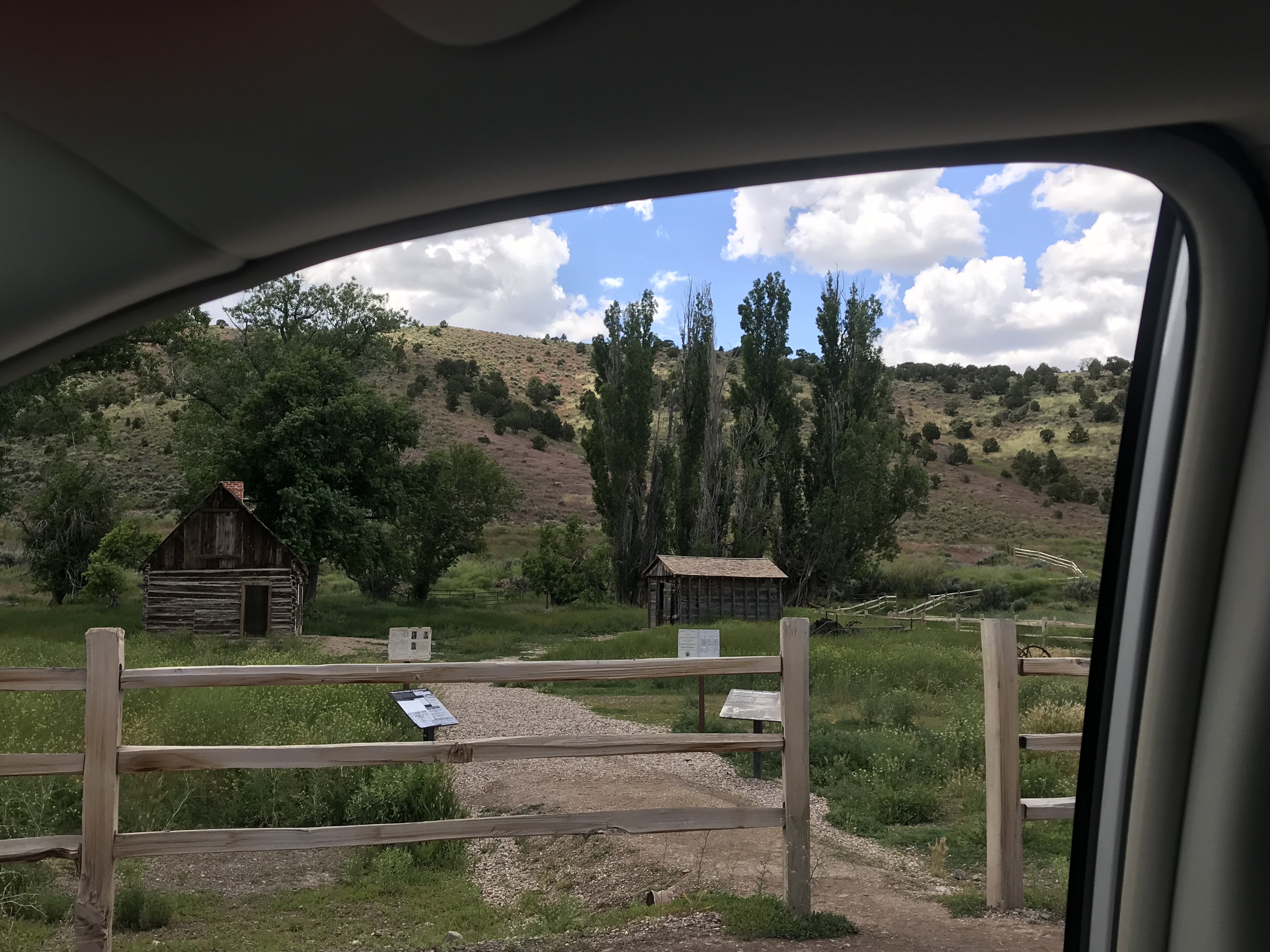 Tomorrow we head north. I'll try to update you all, soon.
In the meantime, hugs and wags.
Saint