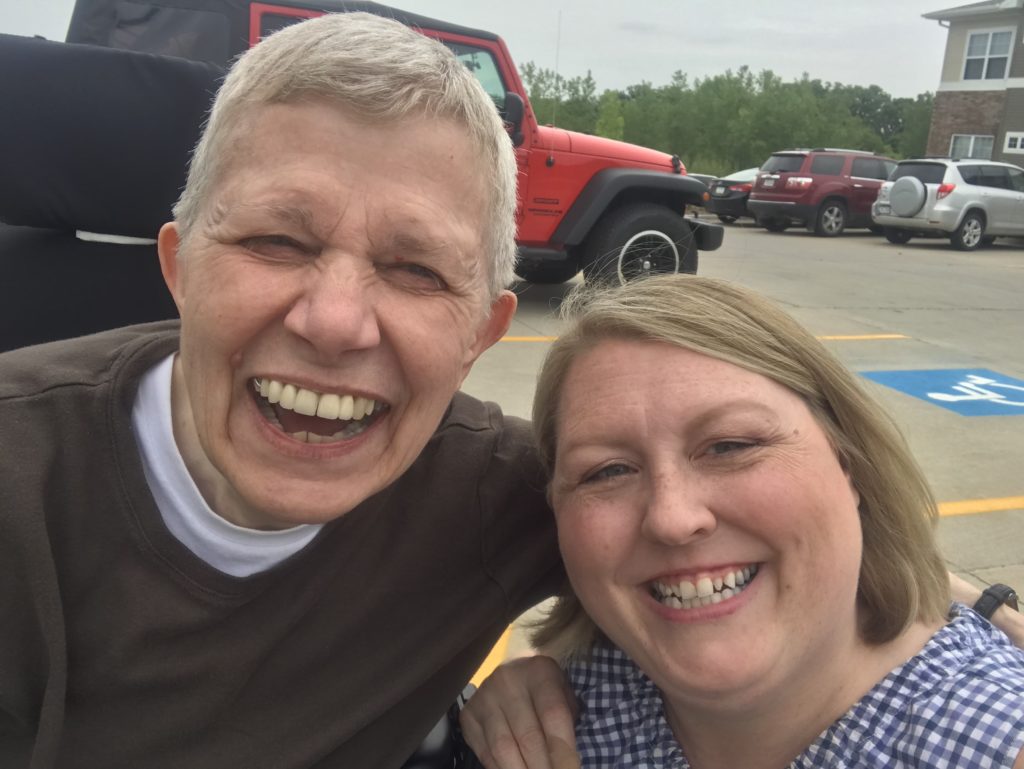 Hello, Everyone. Saint, here! Mummy and I have been having so many adventures. I will have to write for a very long time to document everything. But for now, we just wanted to share a few.
It's such a privilege to be able to drive across the United States. You can't really grasp what a big country this is if you fly. We've driven through some big cities—Chicago, Omaha. We've seen all kinds of farm and range land.
Mummy's ancestors walked partway across the country to Utah. We learned that Iowa City, Iowa, was a prime location for the Mormons to get their pushcarts and continue their journey to Utah on foot. That was very moving.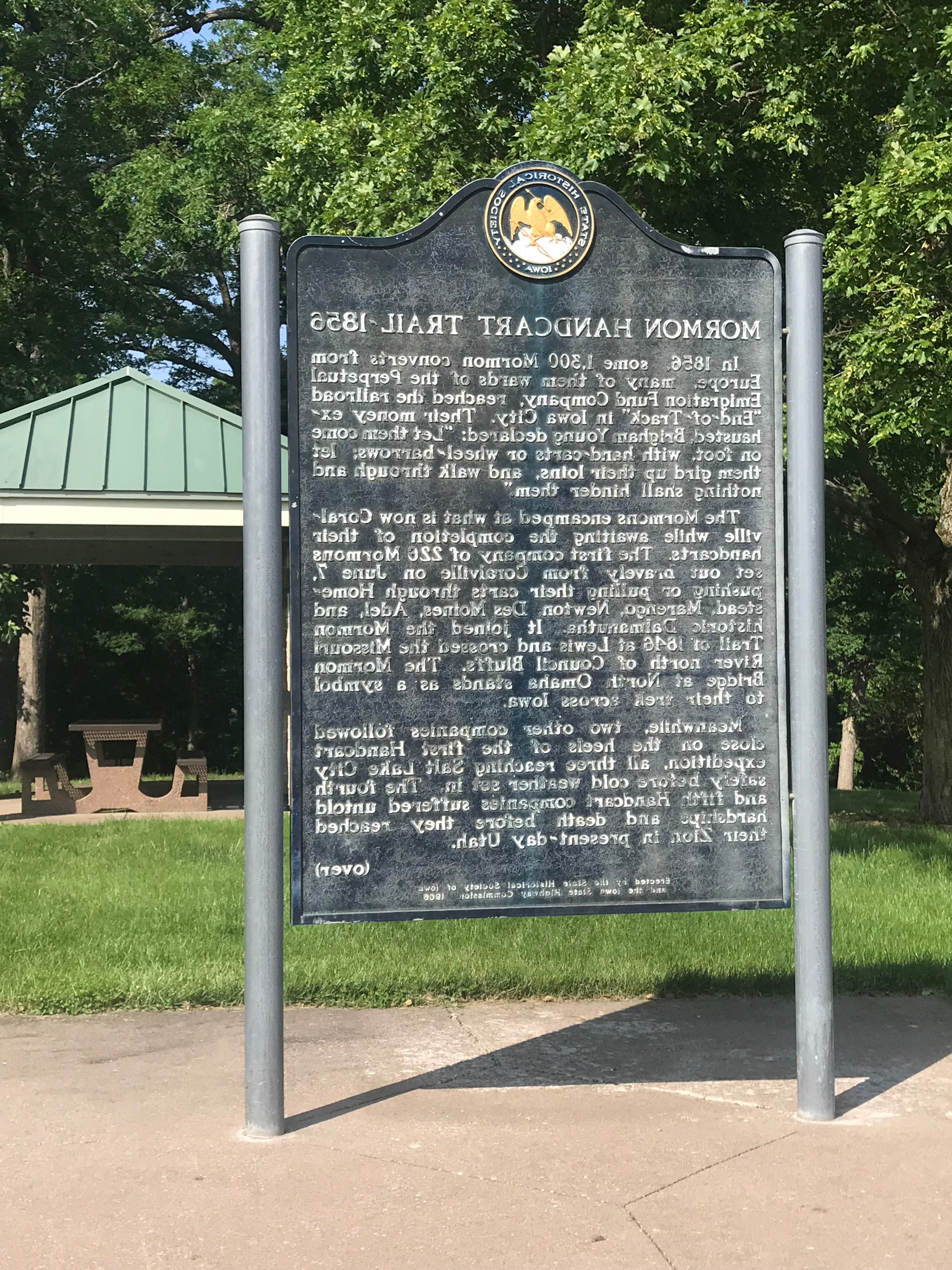 We also had a huge treat in Iowa City. One of Mummy's former students, Jackie DeMolee, works in the registrar's office at the University of Iowa. So we were able to stop and visit with her for a few hours. Mummy hadn't seen her in more than a decade and I had never met her. But we took to each other right away. I can't wait to see her again.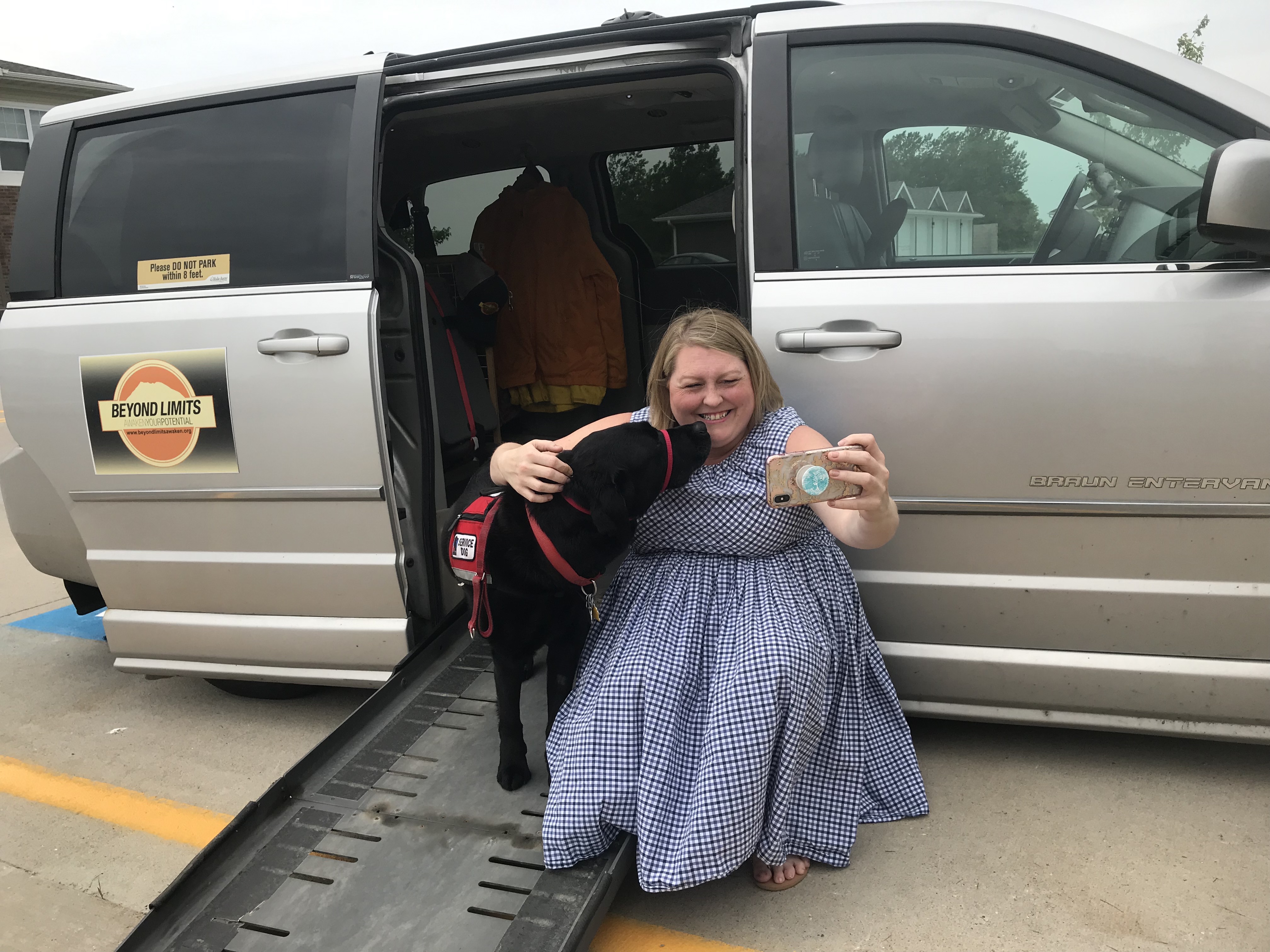 When we got to Lincoln, NE, we learned that even though we had a reservation at the Red Roof Inn and had held it with a credit card, they had put someone else in our room. It was the end of a long, hot day and we really just wanted to rest. The lady at the desk was nice and called around and got us into another motel.
Mummy was a little nervous about driving into downtown Denver. The traffic is pretty different from northern Maine. But we made sure to get here before rush hour and really didn't have much trouble. After we checked in, we found a nice park nearby so that I can walk and do my thing.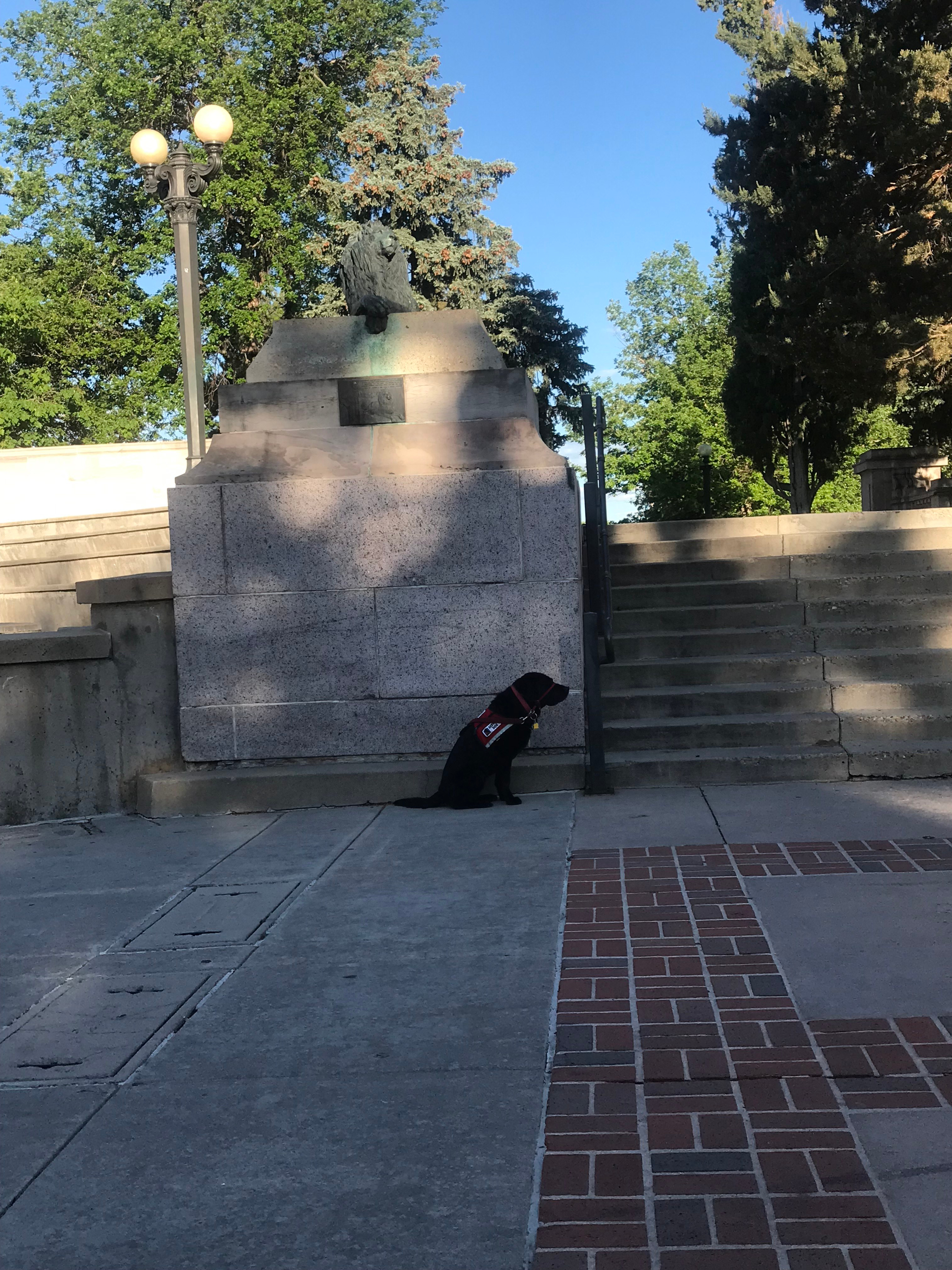 Mummy's looking forward to learning lots at this conference. I figure that I will get a chance to catch up on my sleep. I try to pay attention, but all that talking makes me so sleepy.
I'll try to write again soon to keep you all posted. In the meantime, hugs and wags.
Saint