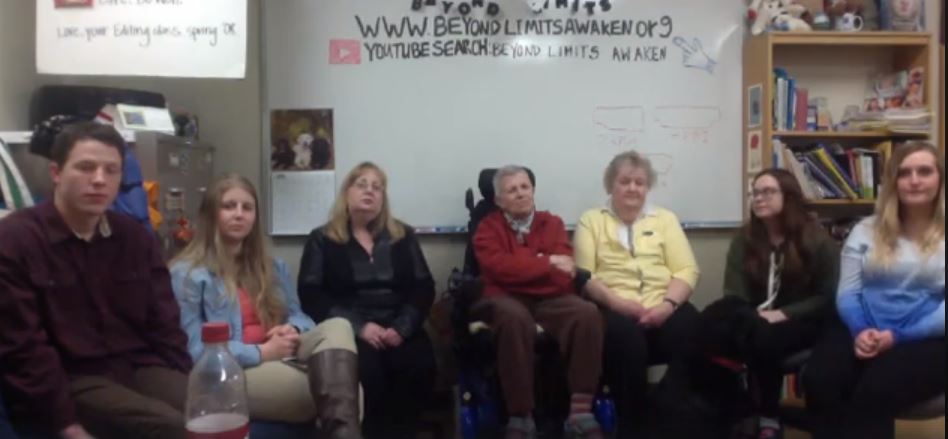 Hello, friends!! Saint here. I'm so glad it's finally sunny out! I love the sun and being able to play outside without my boots! Anyway, the month of May just started and Mummy and I kicked off the new month (and the new weather) in the best way!
May 1st was a Tuesday, so Mummy had a full day of classes, which is always so much fun!! I love seeing all of my friends throughout the day! We also had the end of the semester potluck for the University Times, and there was SO MUCH FOOD! There was a huge sandwich, cookies, and fruit! I wish I could have had some, but none of those things are good for me.
After a full day of classes, Mummy and I had one of my favorite things to do: A Facebook Live Event! I get to see even more of my friends! Plus, I'm not wearing my gear during these events so I get lots of pats. I even got a belly tickle!! This Facebook Live was about The Sisterhood, who are the women who help Mummy and me go on our adventures! We were missing some people, but Aunt Kimmie and my friend Pam Easler were there! It was such a blast to see everyone! I love doing Facebook Live Events!
What's your favorite way to connect with friends?? Do you love spring just as much as I do?? I love you all!