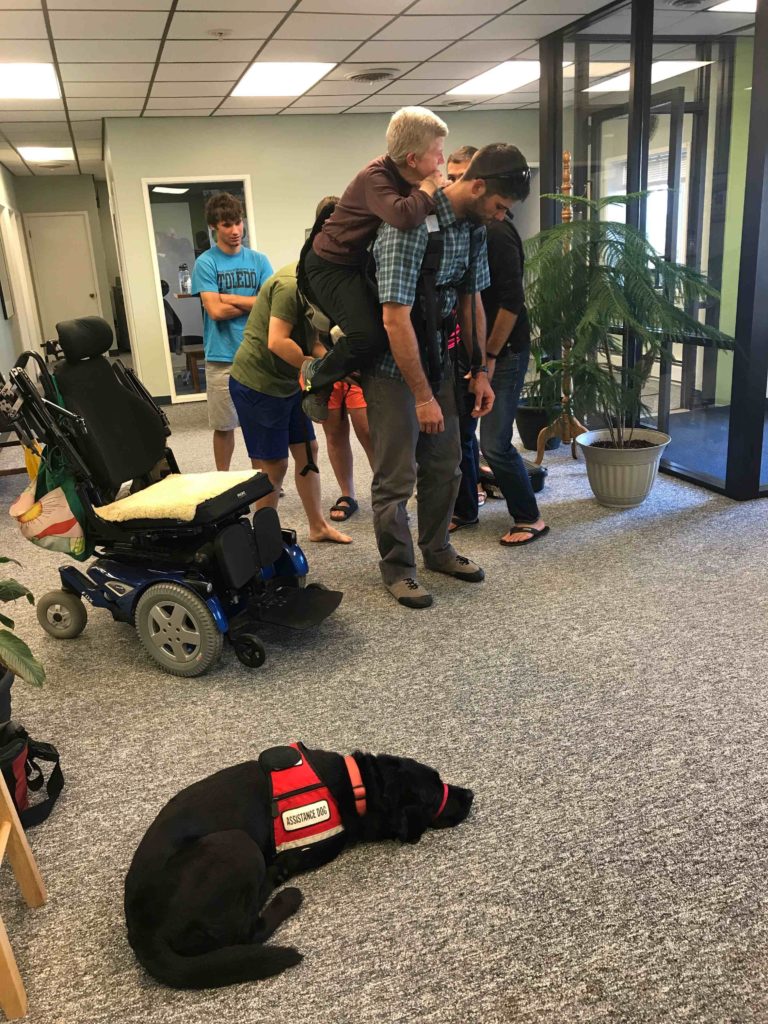 Hi, guys! It's Saint again! Who's loving this fall weather? I know I am! The trees are getting so pretty, the weather's a bit cooler and there are lots of new scents to sniff! Mummy and I have had a pretty busy summer since we got back to take a little break from hiking. We have been meeting with her students (I really missed them!) and even giving some presentations here and there.
I actually wanted to tell you guys about a presentation that Mummy and I gave recently. It was in Caribou, Maine at the Outdoor Sport Institute. We call it OSI. Mummy's friend Mike was there. He was one of the Sherpas who hiked Katahdin a couple of years ago. He had a class of four gap year students who are taking a semester to take an outdoor adventure class instead of jumping right in to college. Let me see if I can remember their names: Ruslan, McKensi, Libby and Sarah. Yes! I did it!
Mummy gave them a presentation about the Appalachian Trail Adventure. Then, Mummy, Mike and Seth, Mike's helper, gave a demonstration using the carrier. Mummy got in and Mike and Seth took turns carrying her on their backs. The students got to help by assisting Mummy in getting in and out of the carrier. I watched for a bit. But mostly I sniffed around the room. There were several people and so many good scents to smell!
Mummy and I have some more presentations coming up soon. We're always busy. But that's how we like it. It keeps things really interesting. And it's always fun telling people about BEYOND LIMITS and all of our adventures!
Well, I'd better get going. My dinner is calling my name. I'll talk to you all again very soon. Bye!