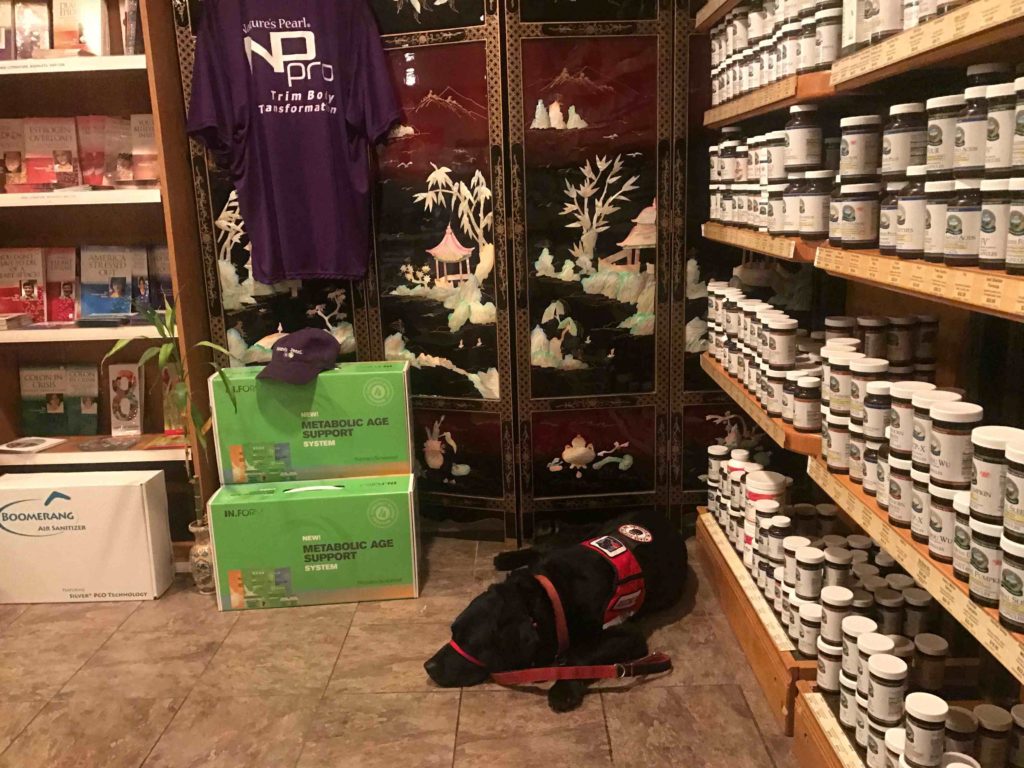 Hi, everyone! It's Saint (Truffles) again! Mummy and I have been hard at work preparing for our next adventure. And classes are about to start up again. But I have a few minutes to catch you guys up on what's been going on. It's been a busy summer!
As you probably know, Mummy and I have been home for a good part of the summer. We did two section hikes on the Appalachian Trail, and we decided to come home for a bit to take care of some things here. Some of our equipment needed a little TLC.
I was pretty excited to come home for a little while. When we left home, there was still snow on the ground. And when we came back, summer was here! It was really nice for Mummy and me to see our backyard. I could walk on it without leaving footprints!
Mummy had some people watching over the house while we were gone. But we still managed to have some unexpected visitors. Guys, there were little mice living in our house! I even visited them a few times. They brought their families and they were all so nice! They're actually my friends now. Our home is so nice, I guess they just wanted to live there, too. Mummy found several cracks in the walls of our basement, so she says that's how they got in. I don't blame them. It was cold outside this winter!
Anyway, no one got harmed. The mice ate some of the food in the house. But that's OK, I'll share! I think that they have probably all moved out by now. At least, I haven't seen them around lately. I think that Mummy just didn't have enough room for them in our house. They probably all went off to find new homes. I think that Mummy's friend, Al, is going to check out the situation at some point, just to make sure that everyone is safe and has a good home.
Aside from all of that, Mummy and I have been able to catch up with some of her students this summer. They all seemed really happy to see us. They all still look the same. Sometimes I have to sniff to make sure. They are all so impressed by the adventures that we've been having. They seem to really love the pictures that we took. Mummy and I take great pictures! You guys should check them out!
Well, it's getting a little late. I've got to get to bed because Mummy and I still have some busy days ahead of us and classes will be starting soon. We've got to try to whip those students back into shape for the next semester. I will talk to you all very soon! Bye for now!