Hello everyone! Saint and Dusty here.
Today was such a good day. Instead of going straight to school, Mummy took us and our newest sister, Megan (one of Mummy's students), to the grocery store. We love going to the grocery store because everything smells so good. We get to smell the bouquets of flowers, the bread from the bakery and anything else we pass. Mummy had a fruit bowl waiting for her! We always get so excited when Mummy gets us fruit.
Before we left the store, Mummy stopped to see Penny. Penny works at the grocery store but she always makes time to say "hi" to us. After seeing Penny and paying for the fruit bowl, we went back to school. Class was even more exciting, since we got sweet, juicy fruit throughout the day!
Here is a picture of Mummy feeding us fruit!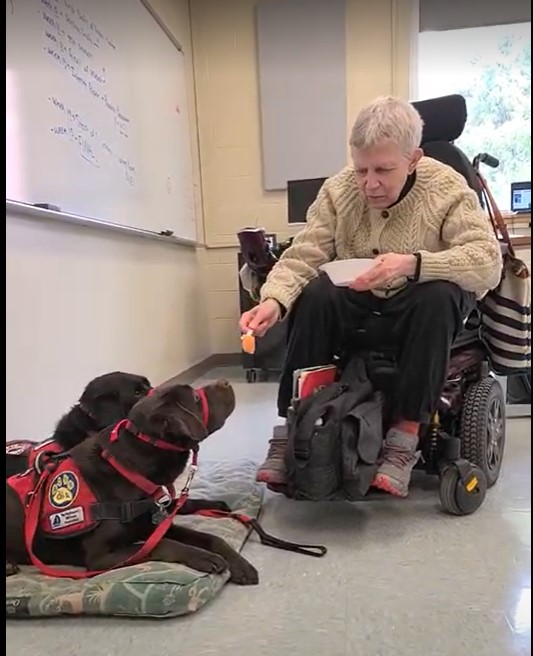 Until next time. Take care. Be well. Hugs and wags.