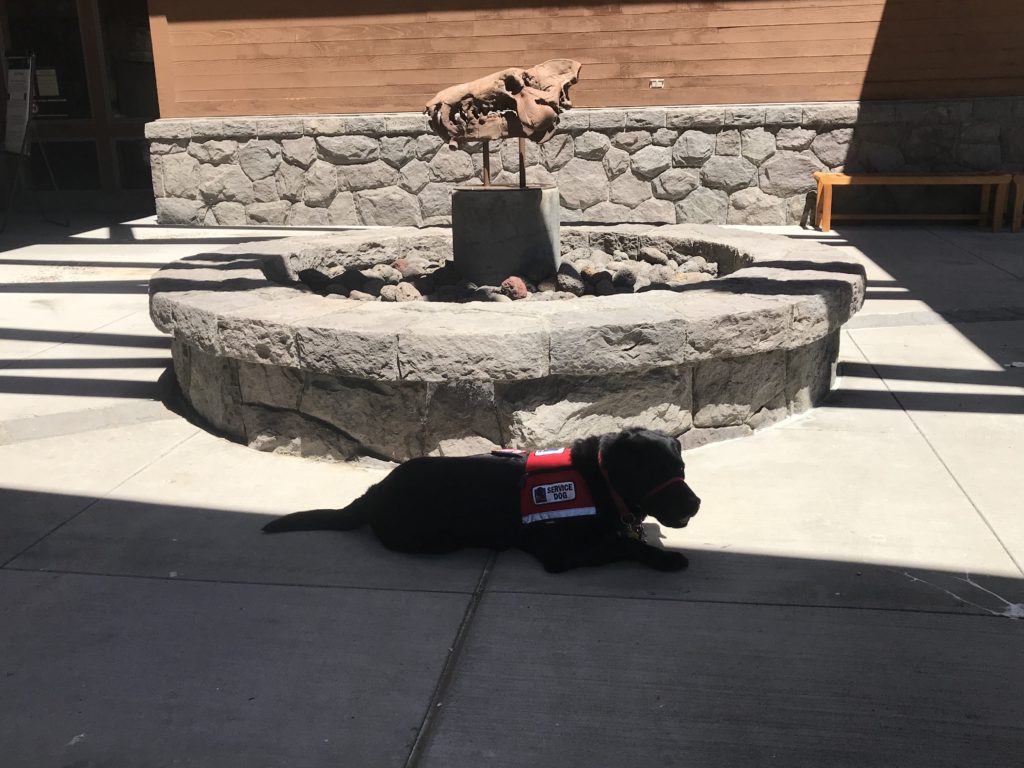 Hello, Everyone! Saint here.
Happy Summer. I hope that yours is starting off as well as mine is with Mummy.
We've been on the move again. Yesterday, Saturday, June 22, we drove from Logan, Utah, up to Boise, Idaho. We had a chance to go through Pocatello on the way. We surely saw some pretty country along our journey.
Then today, we set off for Oregon, which is very close to Boise. Mummy had never been to Oregon. It was the last of the lower 48 states that she had not visited. We decided to go to Bend, Oregon, which is a great place for adventures.
Mummy decided that we should take an Oregon Scenic Byway, Oregon Route 26. That was an amazing trip.
One of my favorite parts was when we met a herd a cattle. Cowboys were driving the cattle across the road, riding horses and ATVs. They told Mummy and me that we should gently go through the herd. The cattle took their time. That is, until some people on motorcycles came along. The poor cows were scared and came running at us. We were very brave, though. I guess that makes me a cowgirl!
We saw some other neat things, too. We stopped at a rest stop and saw a Conestoga wagon.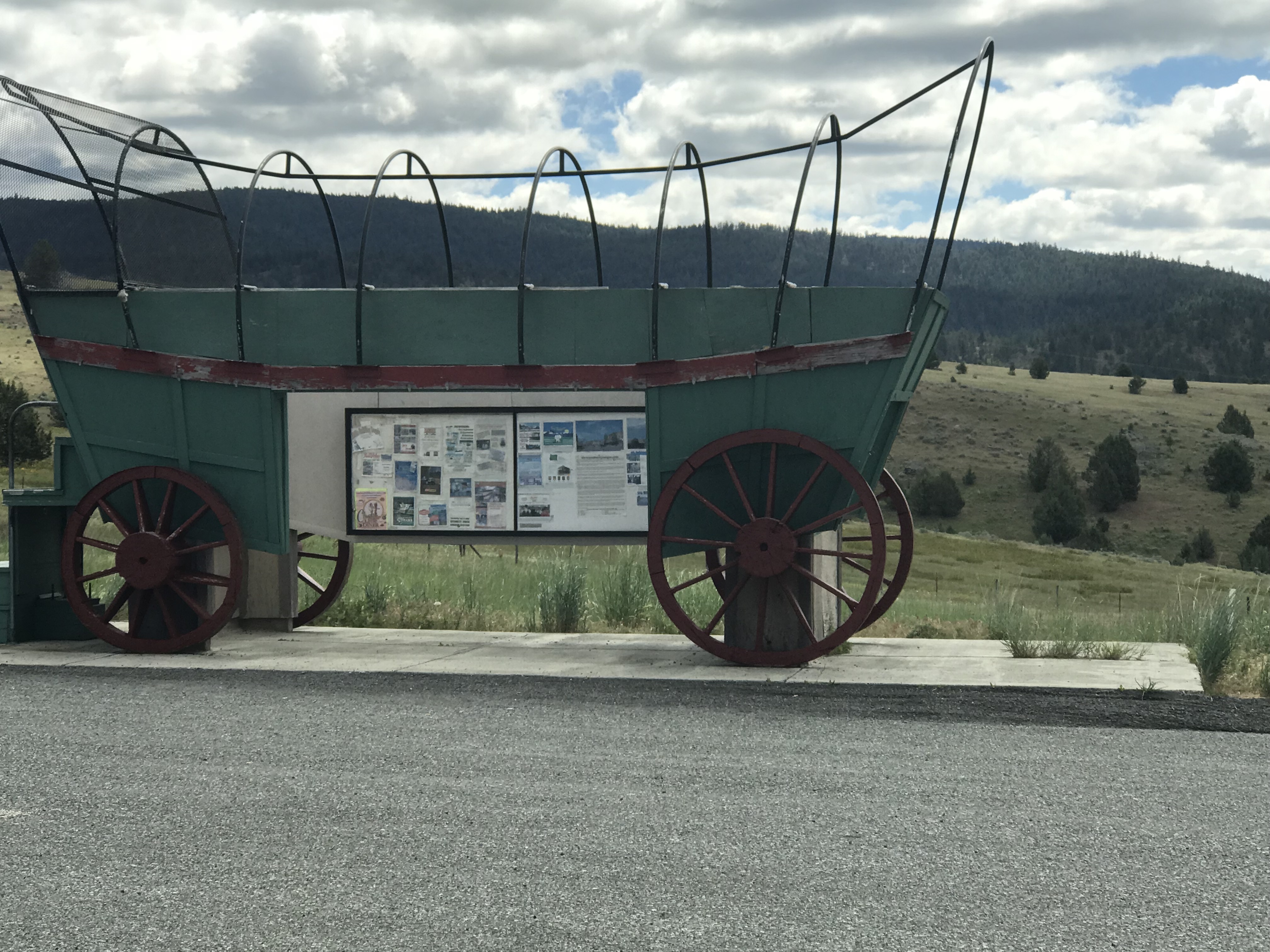 We went to the John Day Fossil Beds.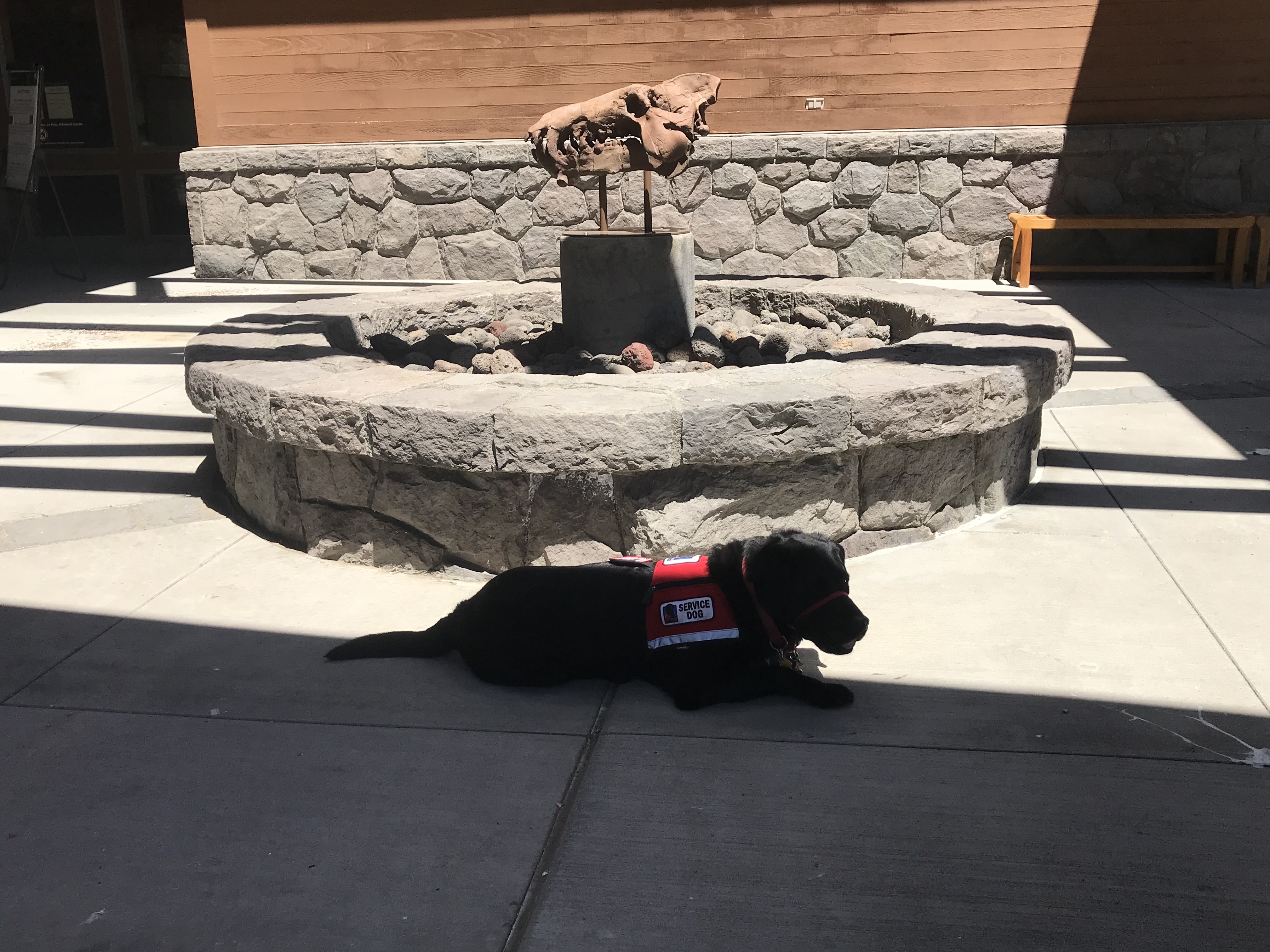 And we got a wonderful view from the Larkspur Overlook.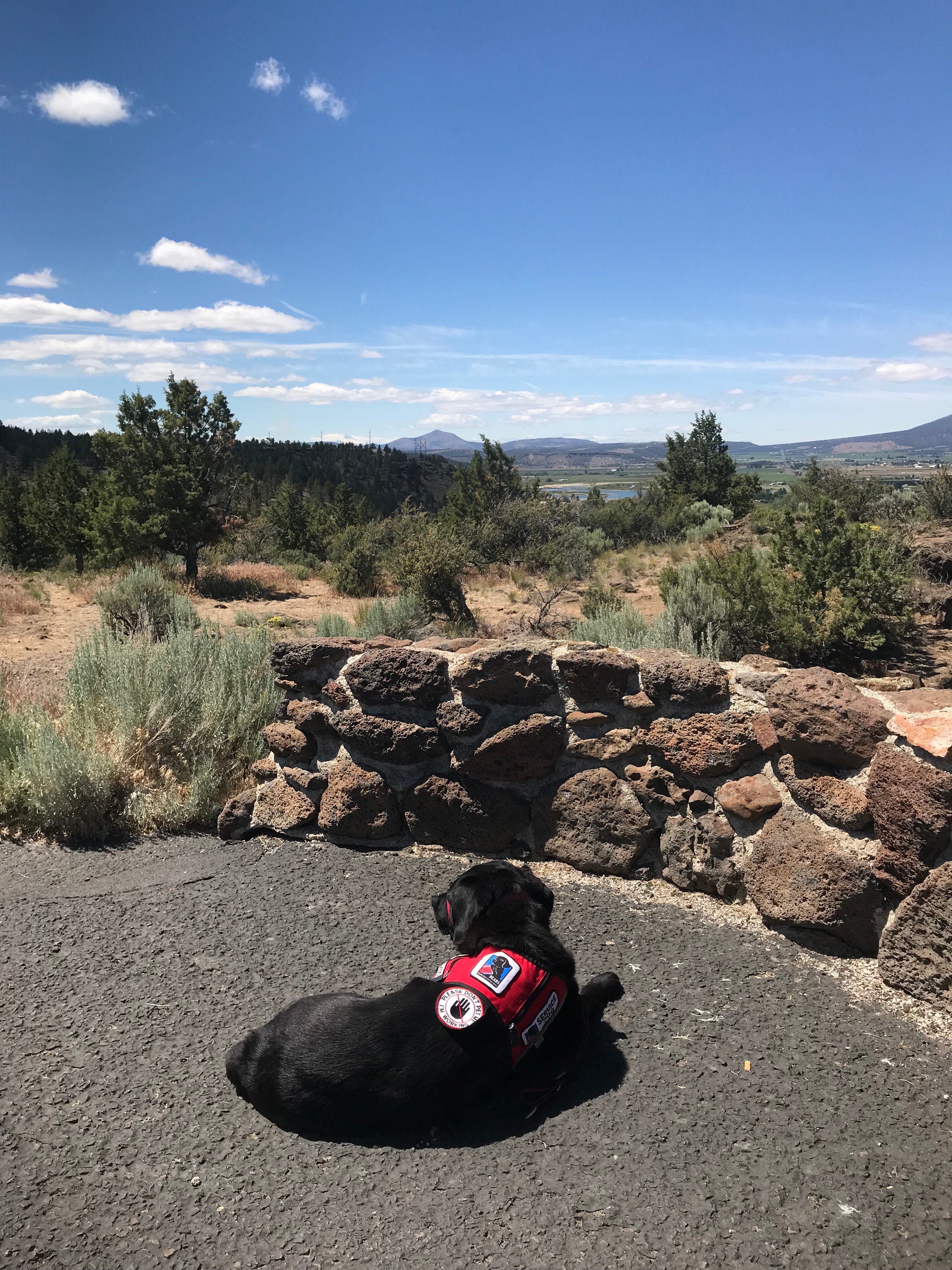 Tonight we are in Bend. I bet we'll have more adventures tomorrow. I'll try to catch you up soon.
In the meantime, hugs and wags.
Saint