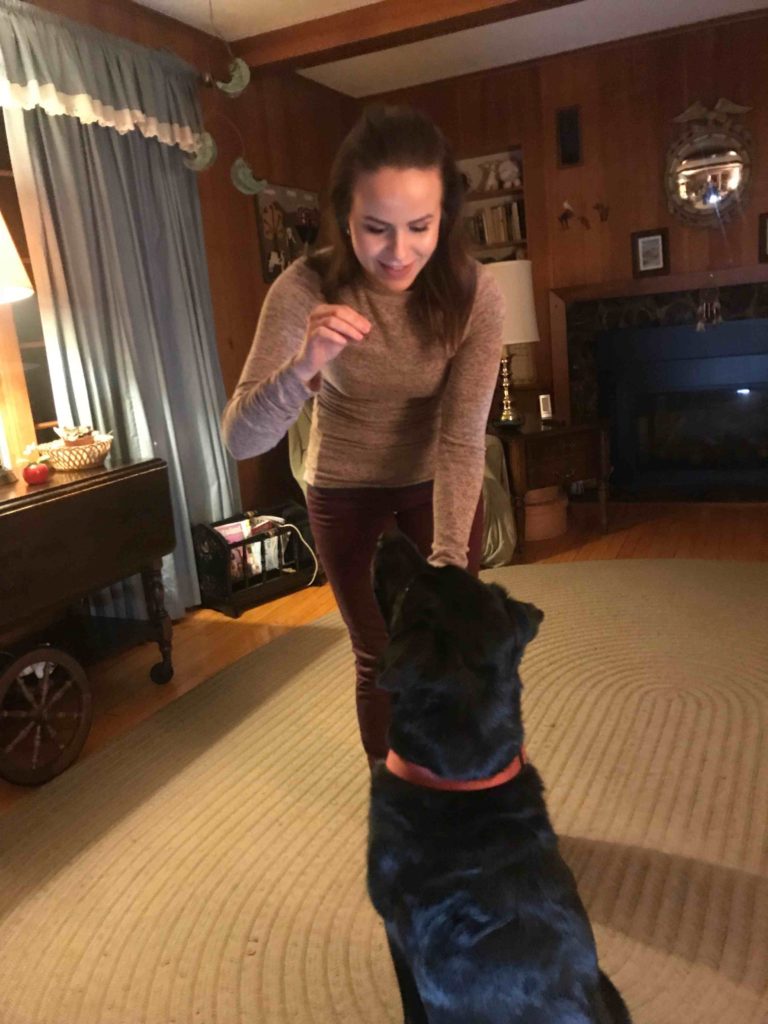 Can you become involved in something accidentally? I suppose that it's possible. When I became involved with BEYOND LIMITS, I honestly didn't know what I was getting into. At first, I started doing work for the organization as a class project. I first heard about the organization as a freshman at the University of Maine at Presque Isle, when I took my first class with Dr. Jacqui Lowman (Dr. J). I had no idea that it would become as much a part of my life as it is now.
I am now a senior at UMPI, and BEYOND LIMITS has impacted my life in ways that I never thought possible. Sure, it has given me great opportunities for school projects, and it definitely challenged me to think outside of the box. But it has done so much more than that. For me, it has been a journey. As one of the members of home base while Dr. J was out hiking the Appalachian Trail, I have learned and grown so much and I continue to do so.
Probably the biggest thing that I have learned is how to roll with the punches. Dr. J is a big believer in adapting and finding new ways to answer our own questions and come up with creative solutions. When she set out on the hike, no one really knew what to expect. But we all knew that it would be an adventure. And as she started on her journey, I began one as well. I wasn't sure that managing the hike from here at home would be something that I could do. I was nervous. But I had others to work with. And, slowly, I began to grow more confident. I learned to look to others for support and feedback. I really grew closer to those involved and I truly love working with them.
The biggest thing that I have taken away from working with BEYOND LIMITS is how it really is something that involves everyone, no matter where they come from or what they have been through. Honestly, when I think about the difficulties or challenges that I have faced and continue to face, the message of BEYOND LIMITS fits perfectly. There really is nothing that is impossible. It's how we accomplish those "impossible" things that just takes a little extra thought and work.
I love that I get to be a part of this amazing team. It's taught me so much about accountability and asking others for help and input. I've learned that you can't let things that scare you stop you from accomplishing amazing things. I just look at Dr. J and the team out on the trail, and it is truly inspiring. They didn't know how their portions of the hike were going to go. They just had to trust one another and work together as a single unit. And that is what we at home base got to do and continue to strive for. While Dr. J and her team were out hiking, we were climbing mountains of our own.
The most exciting part about this whole experience is that this is all just the beginning. I'm not reflecting on the whole journey. I'm reflecting on the journey thus far. BEYOND LIMITS is going to continue to inspire and to amaze. I continue to be involved in it because I have to see what happens next. I was asked once why I continue to be involved. And my answer was, "Why would you stop reading a great book halfway?" I want to keep surpassing my own expectations and help others realize their full potentials. This is all just the start of a journey that is going to be the adventure of a lifetime.