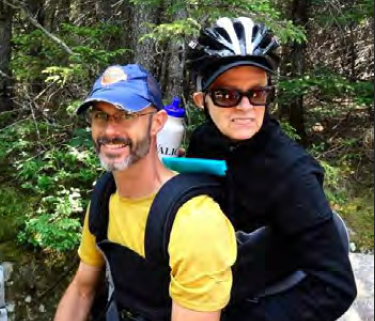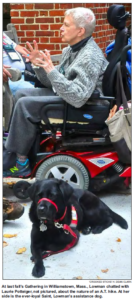 Last fall, Dr. J and Saint caught the attention of the Appalachian Long Hikers Association (ALDHA) when she spoke at the association's annual gathering in Williamstown, Mass. last fall.
While in the midst of hundreds of A.T. hikers, she used the opportunity to spread her message and was quoted saying, "We're doing this to bring a message of hope to so many.  The CAN'T that holds us back is not the physical but the voice inside our heads.  We want people to try – and be amazing.  People will be changed forever."
Her story and message about her endeavor resonated with many of the hikers and earned a front page story in the national newsletter.
Read her story here:  Beyond Limits :The Long Distance Hiker Winter 2017
For more information about the Appalachian Long Distance Hikers Association or to read the full Winter 2017 article, please visit: ALDHA.org