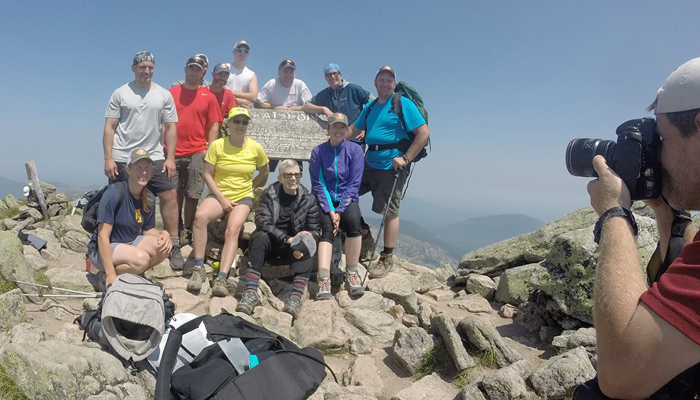 The New Year is fast approaching and if you're anything like me, this is the time you start to put together a new batch of resolutions.
Over the years I've learned that when it comes to resolutions you need to aim high, but shoot low. Anything is possible, but you have to be smart.
We didn't just decide to thru-hike the AT and then set out. First we came up with a plan. We brought people together. We did and are still doing the legwork to reach our goal.
Accomplishing the impossible doesn't mean you can do everything right away. As Dr. J says, it takes time. The concept of time is tricky. On one hand, you can do oodles of planning and never pull the trigger.  And on the other hand, planning may never make it to the table and you just jump in. You need to strike a balance between the two.
Something Dr. J does is have us write up weekly progress reports to keep us on task. Maybe something like this can help you? Maybe a journal or social media posts could help you keep track of your goals?
Putting too much on your plate is another problem. It's been said that there's nothing stronger than the human spirit, but that spirit is still human. If you take things one step at a time, the light at the end of the tunnel will glow brighter.
I made a goal back in high school that I wanted to work from home. That was 15 years ago and guess what? I'm still working on that. It may seem like a silly goal, but it's mine and I haven't given up on it and every day I get closer to it. I had no idea that the goal of being my own boss was on the horizon as a freelance writer, but with every assignment I'm paying my dues and putting in the time to build a good resume so I can write from home.
We'll be hitting the trail in March and there's still planning and work to be done, but we made a goal and we're sticking to it. So if you make any goal this new year, make it Persistence, because there's nothing better than follow through. Don't give up, take it a day at a time and keep your eyes on the prize.